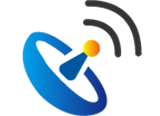 第三届计算机网络安全与软件工程国际学术会议(CNSSE 2023)
大会官网:
www.cnsse.org
大会时间:
2023年2月10-12日

一轮截稿:

二轮截稿:

最终截稿

2022年12月31日

2023年1月21日

2023年2月3日

接受/拒稿通知:
投稿后1周内
会议地点:
中国-三亚
收录检索:
EI Compendex,Scopus

(往届已成功检索)
第三届计算机网络安全与软件工程国际学术会议(CNSSE 2023)将于2023年2月10-12日在中国哈尔滨举行。
第三届计算机网络安全与软件工程国际学术会议(CNSSE 2023)将于2023年2月10-12日在中国哈尔滨举行。CNSSE 2023专注于计算机网络安全、软件工程、信号处理、程序分析等领域,致力于搭建计算机领域学术资源共享平台,扩大国际科研学术合作交流渠道;加强计算机网络安全建设,探索建设强壮的端点安全生态系统,增强防护新型网络攻击的能力;助力链接相关领域国内外专家学者通过经验分享和智慧碰撞,推动科研学术成果转化和人才、技术、资本聚集,提升发展新动能。
期待您的参与!
Prof. Badrul Hisham bin Ahmad

Universiti Teknikal Malaysia Melaka / Faculty of Electronics and Computer Engineering,Malaysia

Badrul Hisham Ahmad graduated with honours degree in Electronic and Communication Engineering from the University of Leeds, UK in 1998. He received the M.Sc. degree from University Kebangsaan Malaysia in 2003 and Ph.D. degree from University of Leeds, UK for a thesis on the design and development of SIW filters in 2008. His area of interest is Advance Microwave Filters and Antenna Propagation. He is also an active researcher with a good track record with a number of research projects in RF and Microwave Engineering. He has published more than 200 journals and conference proceedings. He is a Senior Member of IEEE and a member of International Steering Committee of Asia Pacific Microwave Conferences. He is the General Chair of Asia Pacific Microwave Conference 2017. Currently he is a Professor of Microwave Engineering in Universiti Teknikal Malaysia Melaka since 2018.

A. Prof. Sunil Kumar Jha

Associate Professor of NUIST, Nanjing, China

Adani University, Ahmedabad, India

Currently, working as Assistant Professor in University of Information Technology and Management Poland. In Past, UIST, Macedonia, Postdoctoral Researcher at Hanyang University, Seoul, South Korea, JSPS Postdoctoral Researcher at Graduate School of Information Science & Electrical Engineering, Kyushu University, Fukuoka, Japan. Research interests in Nano-material Toxicity Modeling, Chemical Sensors, Chemoinformatics, Sensor Array Signal Processing, and Human Body Odor Data Mining.

A. Prof. Mohammed Akour

Associate Professor in Software Engineering

Yarmouk University (YU),Jordan

Prof. Mohammed Akour is Associate Professor in the Department of Software Engineering at Yarmouk University (YU). He got his Bachelor (2006) and Master (2008) degree from Yarmouk University in Computer Information System with Honor. He joined YU as a Lecturer in August 2008 after graduating with his master in Computer Information System. In August 2009, He left YU to pursue his PhD in Software Engineering at North Dakota State University (NDSU). He joined YU again in April 2013 after graduating with his PhD

in Software Engineering from NDSU with Honor. He serves as Organizer, a Co-chair and publicity Chair for several IEEE conferences, and as ERB for more than 10 ISI indexed prestigious journals. He is a member of the International Association of Engineers (IAENG). Dr. Akour at Yarmouk University served as Head of accreditation and Quality assurance and then has been hired as director of computer and Information Center. Prof. Akour now is the vice Dean of Student Affairs.

Dr. Xiaohao Cai

School of Electronics and Computer Science, University of Southampton,UK

Xiaohao Cai is a Lecturer (Assistant Professor equivalent) in the School of Electronics and Computer Science at the University of Southampton. He received his PhD degree in mathematics from The Chinese University of Hong Kong in 2012. He afterwards was a Postdoctoral Researcher at the Department of Mathematics of the Technische Universitat Kaiserslautern in Germany. After that he was a Research Fellow (Wellcome Trust and Issac Newton Trust) affiliated with the Department of Plant Sciences and Department of Applied Mathematics and Theoretical Physics at the University of Cambridge. Thenceforth, before joining Southampton, he was a Research Fellow in the Mullard Space Science Laboratory (MSSL) at University College London (UCL). He is Fellow of Advance HE in the UK. He has broad multi-disciplinary research interests in applied mathematics, statistics, and computer science, with main focus and applications in image/signal/data processing, optimisation, machine learning and computer vision. He has published over 40 peer-reviewed papers on top journals such as SIAM journals and IEEE transactions.
所有的投稿都必须经过2-3位组委会专家审稿,经过严格的审稿之后,最终所有录用的论文将由SPIE - The International Society for Optical Engineering (ISSN: 0277-786X)出版,后由出版社提交至EI 和SCOPUS 检索。
SPIE(International Society for Optical Engineering)成立于1955年,会议录汇集了物理、电子与电气工程、计算机与控制工程、信息技术和机械与制造工程等领域的最新研究成果,是国际著名的会议文献出版物。该出版检索快速且稳定,并被各大高校图书馆收录推荐。
◆论文不得少于4页。
◆会议论文模板下载→ 前往"资料下载"栏目下载
◆会议仅接受全英稿件。如需翻译服务,请直接发送中文稿件至会议邮箱contact@cnsse.org。
◆会议采用在线方式进行投稿,全程由艾思学术进行技术支持,请点击以下图标投稿
额外征集优秀论文,按SCI期刊论文要求审稿,直接推荐至包括并不限于以下SCI期刊发表,具体请联系大会秘书老师:13822189456(微信同)
*Journal1:Applied Sciences-Basel (ISSN :2076-3417, IF=2.838,CAS Q4)
*Journal2:ACM Transactions on Asian and Low-Resource Language Information Processing(ISSN :2375-4699, IF=1.471,CAS Q4)
*Journal3:Journal of Ambient Intelligence and Humanized Computing(ISSN :1868-5137, IF=3.662,CAS Q3)
* SCI论文请用WORD(.doc)格式投稿,排版暂无严格要求,通过审核后,给出论文模版。

计算机网络安全与软件工程国际学术会议CNSSE 2021 & CNSSE 2022已顺利见刊,完成EI、Scopus检索。

1、计算机网络安全(计算机原理,计算机体系结构,计算机网络,操作系统原理,数据结构,C语言程序设计,汇编语言程序设计,网络程序设计,分布式系统等)
2、软件工程(软件架构,软件设计方法,软件领域建模,软件工程决策支持,软件工程教育,软件测试技术,自动化的软件设计和合成,基于组件的软件工程等)
3、信号处理(语音编码与压缩,图像编码压缩,分路与合路滤波器组的设计,自适应均衡及回波抵消,雷达信号处理,声源定位,语音信号处理,水下通信等)
4、程序分析(流程程序分析,布置与路线分析,闲余能量分析,程序语言,编译优化,体系结构,多线程分析,安全漏洞等)
5、其他相关主题
日期

时间

内容

2023年02月10日

13:00-17:00

报名注册

2023年02月11日

09:00-12:00

主题报告

12:00-14:00

午餐时间

14:00-17:30

口头报告

18:00-19:30

晚宴

2023年02月12日

09:00-18:00

学术考察活动
| | |
| --- | --- |
| 类别 | 注册费(人民币) |
| 投稿(4-6页) | 3400RMB/篇 |
| 超页费(第7页起算) | 300RMB/页 |
| 仅参会不投稿 | 1200RMB/人 |
| ★仅参会不投稿(团队) | 1000RMB/团队参会3人以上 |
| 加购论文集 | 500/本 |
1、作者参会:一篇录用文章允许一名作者免费参会;
2、主讲嘉宾:申请主题演讲,由组委会审核;
3、口头演讲:申请口头报告,时间为15分钟;
4、海报展示:申请海报展示,A1尺寸,彩色打印;
5、听众参会:不投稿仅参会,也可申请演讲及展示。
6、报名参会:本会议由艾思学术支持在线报名,请点击以下图表进行报名参会:
| | |
| --- | --- |
| 大会秘书: | 张老师 |
| 咨询邮箱: | contact@cnsse.org |
| 联系手机(微信同号): | +86-13822189456 |
| QQ: | 949910460 |