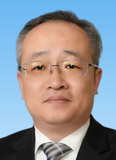 Prof. Zhiyong Zhang, IEEE Senior Member

Henan University of Science and Technology, China

Prof. Zhiyong Zhang, born in 1975 October, earned his Bachelor, Master and Ph. D. degrees in Computer Science at Henan Normal University, Dalian University of Technology and Xidian University, P. R. of China, respectively. Nowadays, he is a full-time Henan Province Distinguished Professor, Ph. D. Advisor, Dean of Department of Computer Science, and Director of Henan International Joint Laboratory of Cyberspace Security Applications (formerly Special Interests Group on Digital Rights Management, SIGDRM for short), Henan University of Science and Technology, P. R. China. In 2010-2013, Zhang have ever conducted interdisciplinary post-doctoral studies on social media and Digital Rights Management (DRM) at School of Management, Xi'an Jiaotong University, P. R. China. In 2015-2016, he, as visiting professor, joined Software Engineering Laboratory/Research Group chaired by Professor Carl K. Chang (IEEE CS President Emeritus, IEEE/AAAS Fellow), and focused on Situational Analytics and social computing, as well as prototype development at Department of Computer Science, Iowa State University, USA. He is IEEE Senior Member, ACM Senior Member and also Founder of SHARETECHES (formerly CyVOD established in 2015 May). Zhang is IEEE Senior Member (M'06, S'11), ACM Senior Member (M'08, S'13), Member of IEEE SMC Technical Committee on Soft Computing (IEEE SMC TCSC), World Federation on Soft Computing Young Researchers Committee (WFSC YRC), IEEE Computer Society Member, IEEE Young Professional, and Committeeman of China National Audio, Video, Multimedia System and Device Standardization Technologies Committee. Besides, he is Editorial Board Member/Associate Editor of Multimedia Tools and Applications (Springer), Human-centric Computing and Information Sciences (Springer), Neural Network World, EURASIP Journal on Information Security (Springer), Social Network Analysis and Mining (Springer), as well as Leading Guest Editor/Co-Guest Editor of Applied Soft Computing (Elsevier), etc.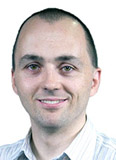 Prof. Philippe Fournier-Viger
Harbin Institute of Technology, Shenzhen
Prof. Philippe Fournier-Viger, the founder of the SPMF data mining sofware, which were used in more than 850 research papers. He has published more than 300 research papers in international journals, conferences, workshops and books, which have received more than 7000 citations. He's also an associate editor-in-chief of the Applied Intelligence journal (Springer). He's an "2015 Outstanding Young talent" from the Harbin Institute of Technology, and Nanshan district talent. He's adjunct professor at the university of Moncton, Canada. He's editor in chief of the Data Science and Pattern Recognition journal. He has been keynote speakers and invited speakers for several international conferences and at various universities. In the last four years, his research projects in China have received more than 5,000,000 RMB from various government levels and companies. During his graduate studies, he received numerous high-level grants from the government Canada (approx. 1,500,000 RMB). His research interest are in the field of data mining, big data, which overlap with machine learning and artificial intelligence.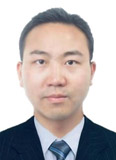 Prof. Qujiang Lei
University of Chinese Academy of Sciences, China
Prof. Qujiang Lei, Doctoral supervisor at the School of Artificial Intelligence, University of Chinese Academy of Sciences, Executive director of Guangdong-Hong Kong-Macao Joint Artificial Intelligence Laboratory, Director of Guangdong Engineering Technology Research Center of Intelligent Manufacturing of Display and Touch Equipments, Director of Robot and Intelligent Equipment Center, Shenzhen Institutes of Advanced Technology, Chinese Academy of Science. Director of Asia-Pacific Artificial Intelligence Association. His research interests include artificial intelligence, intelligent robots, collaborative robots, robot vision, machine learning, deep learning, human-computer interaction.

Personal Website: Click here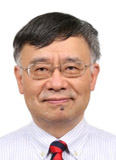 Prof. Ji Wang
Ningbo University, China
Prof. Ji Wang has been the Qianjiang Chair Professor of Mechanics at Ningbo University from 2002, and Head of the Mechanics Program and Associate Dean. He has been working in the acoustic wave device industry with practical experiences on analysis and design of quartz crystal resonators and surface acoustic wave resonators. He also worked on internet security software for communications and business transactions. He received his doctorate in civil engineering from Princeton University in 1996. Prior to that, he received a master's degree from Princeton in 1993 and a bachelor's degree from Gansu University of technology in industrial and civil architecture in 1983. From 1988 to 1990, he was a visiting researcher at Argonne National Laboratory of the U.S. Department of energy, engaged in structural vibration research of nuclear reactors. During his postgraduate study, his research project was the research of quartz crystal devices for Motorola's mobile communication system. From 1995 to 1999, he was a senior researcher at Epson Palo Alto laboratory. His quartz crystal design software has been used in the company's product design and won the second prize of scientific research.
Specialties: Acoustic wave devices, resonator, SAW, BAW, FBAR, SMR, Sensor, piezoelectric, transducer, ultrasonics, quartz crystal, vibration, finite element analysis, plate, propagation
Prof. Carlos Becker Westphall
Federal University of Santa Catarina, Brazil
Prof. Carlos Becker Westphall is Full Professor (since 1993) in the Department of Informatics and Statistics at the Federal University of Santa Catarina - Brazil, where he acts as the leader of the Network and Management Laboratory and also coordinates some projects funded by the Brazilian National Research Council (CNPq). Obtained a degree in Electrical Engineering in 1985 and a M.Sc. degree in Computer Science in 1988, both at the Federal University of Rio Grande do Sul, Brazil. Obtained a D.Sc. degree in Computer Science (Network Management) at the Université Paul Sabatier, France, in 1991. He acted as a local group coordinator in the European MAX/ESPRIT II project which involved the Alcatel- TITN, British Telecom, HP, CSELT, SIRTI and NKT Companies. Awarded IARIA Fellow (award plaque), in 2011. Achievement award – tutorial at WorldComp 2013. Awarded – best paper of ICN 2013. IEEE Communications Society 20 years member (Certificate of Appreciation), in 2014.
Editorial board member of periodicals and technical program and/or organizing committee member of conferences. He was the founder of LANOMS. Since 1993 member of IFIP TC6 Working Group 6.6 (Management of Networks and Distributed Systems). Since 2003 member of the core team of the TMF UP (TeleManagement Forum Universities Program). Since 2008 Latin America - International Academy, Research, and Industry Association - IARIA Liaison Board Chair. Member 2004-2005 and 2006-2007 of IEEE ComSoc Membership Programs Development Board. From May 2000 to May 2005, he acted as "Secretary" of IEEE CNOM (Committee on Network Operation and Management). From May 2005 to May 2009, he acted as "Vice-Chair" of IEEE CNOM. Member of IEEE CNOM since 1994.